Disrupting The Digital Advertising And IOT Industry
Disrupting the digital advertising and IOT industry is an understatement when it comes to the strides iHub Global has made over the past 2 years.
The iHub Meta pre-launch event that took place on Saturday, August 27th at Vu Studio in Las Vegas Nevada set the stage for the future of digital marketing as well as billions of internet-connected devices – IoT.
Prefaced as a "New Era where web 3.0 rules and a new world powered by the metaverse" – iHub Meta showed why they are at the forefront of the industry.
Global ecosystems build upon blockchains, smart sensors, smart contracts, and billions of internet-connected devices and one company from Vero Beach Florida, iHub Global, is a driving force in leading the way with the opportunity.
As iHub has grown rapidly over the past two years they have brought in two other divisions, iHub Travel as well as iHub Meta.
Each addition has been an integral part of the company's fast growth.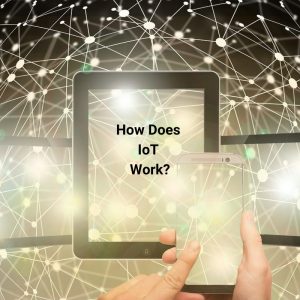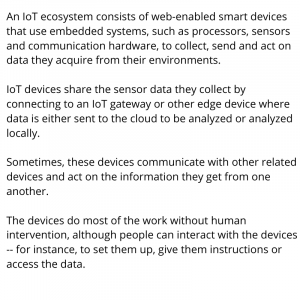 Over the past 2 years, iHub has grown rapidly with 'The People's Network'.  The world's first peer-to-peer network, provides a cost-efficient and secure means for low-power Internet of Things devices to send data to and from the internet.
By utilizing their affiliate program they have been able to spread the word about helium hotspots and help build the blockchain far more rapidly than most other companies in their space.
A true 'pay-it-forward' company, iHub's affiliate program is based on members sharing the opportunity with others.  Rewarding current affiliates for sharing the opportunity through their personalized affiliate links.
With weekly training calls every Monday through Thursday, having an open means of communication and training has helped iHub grow and educate its affiliate base quite rapidly.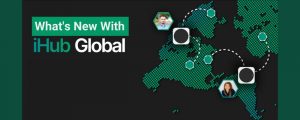 iHub Travel
iHub travel guarantees the lowest prices anywhere for travel.
Deemed the 'All-In-One' travel booking platform … it really is.
When comparing to the 'Expedia's, Travelocities, and many other online avenues offering discounted travel', iHub Travel shows how 'rate parity' persuades the average consumer into thinking that they are getting the best deal, when in reality they are not.
Covering hotels and resorts, cruises, time-shares, homes, extended stays as well as activities and more, the platform can cover every aspect of one's travel destination.
iHub travel insures that its members get the best price guaranteed when booking through their site.
As part of their desire to help their affiliates have more success, the travel program was initially brought in to help offset some of the cost involved when an affiliate decided to be a host (which is not required to be a member of iHub) of one of the helium hotspots.
Vouchers were given to an affiliate once they reserved and locked their location with a deposit.
Just another way iHub has continued to take care of the affiliates that have helped them grow over the past few years.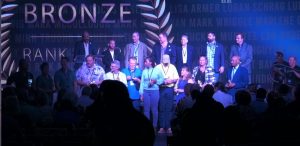 iHub Meta
As iHub's growth continued, they caught the attention of two new companies that were looking for a reliable company to help them share their devices (and disrupt the digital advertising space) with local business owners across the United States.
Saturday's event was the formal pre-launch of iHub Meta – "The Future of Cutting Edge Opportunities".
To help maintain the integrity of the companies that iHub is partnering with, they have incorporated a training certification for their Meta division.  This will help ensure that affiliates share the opportunity with the utmost integrity.
The pre-launch event consisted of in-depth explanations from some of the companies that iHub has partnered with, as well as where the future of Digital Advertising in the Meta Verse is headed.
As with many up-and-coming companies, iHub took several opportunities throughout the day to recognize members in attendance for their accomplishments they had made over the past year.   Not only in sharing the helium hotpots but those who had connected with local businesses during their beta testing phase of the new digital advertising devices.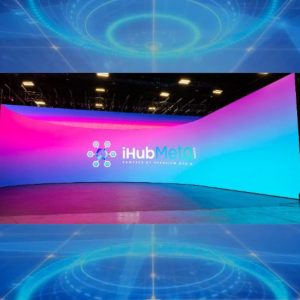 As iHub continues to grow, they will undoubtedly continue to provide their affiliates with the tools and resources necessary to help them share the message.
The "Future of Cutting Edge Opportunities" really does exist with iHub.  But like with any company, understanding its mission and staying 'plugged in' to their training and what is happening will provide the long-term results many Entrepreneurs and affiliates are searching for.
(Post originally shared on the Worksmarter4u's blog)
As always my best to you for continued success and happiness in business and in life!
~ Rick
CEO Worksmarter4u / SilverAndGoldSolutions
Founder of Worksmarter4yourfuture
Visit our Main Website – Worksmarter4u
To sign up for the Worksmarter4yourfuture Newsletter 
*Disclaimer: This article contains affiliate links. Which means that if you click on one of the links or images in the article, if you create a free account you will be coded to an iHub affiliate.  iHub only allows new members to create accounts from other affiliates.