Happy Veteran's Day – A Time To Be Thankful
Happy Veteran's Day is a time to be thankful!   This great country we are blessed to live in, would not be possible, without the service and dedication to those that served in the military.
Today, we take a moment out of our hectic life's schedule, to simply say thank you to all of the veteran's who have served this great country over the years to give you and I the freedom we have today.
It is also another opportunity, to thank the active women and men who currently sacrifice their life, and time with their family to give us the freedom we often take for granted.
As a U.S. Army veteran, the pride that I have for the country I love, goes well beyond just November 11th every year.  Being a veteran and taking pride in serving my country is something I think about daily.   When you serve your country and understand the true meaning of "pride in your country" each day takes on a new perspective.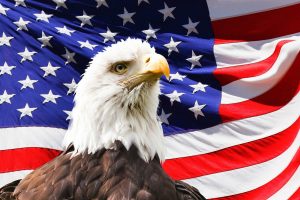 It's about serving your country, knowing that everything that you do can impact an entire nation.  When I raised my hand back in 1986 and took my oath to serve this great nation, it was only the beginning of something that would last a lifetime.
As a business owner and an entrepreneur, the values that were instilled in me back in November of 1986, still hold true in everything that I do on a daily basis.  From raising and being a good example for my children, to how I run my business – knowing that every action I take can impact not just one person, but many, some of which I may never meet face to face.
I encourage everyone to take a moment today to thank a veteran or active service member, wish them a Happy Veteran's Day – because it is a time to be thankful for their dedication and service.
If you are unable to thank someone in person, as many have since passed, or lost their lives giving us the freedom we have today, take a moment to say a prayer for them.  Let them know that their dedication and sacrifice was not in vain.
Did you know?  Benjamin Franklin was made a military commander at 50 years old (When Ben Franklin Met the Battlefield – Smithsonian Magazine October 7, 2010 – Brooke C. Stoddard)
Each year Ryan Guina posts an article on "The Military Wallet" that shares a list of the businesses and companies that offer discounts to free meals to veterans on this Happy Veteran's Day.  To those businesses that offer these, I want to personally thank for doing something that I believe all businesses should offer … A simple "Thank you".
Everyone has the opportunity to say two simple words – "Thank you!" that's all it takes to make this Happy Veteran's Day – A  Time To Be Thankful and show those who have served, or currently serve, your appreciation for the freedom you have each day of your life.
Each of us can play our part in showing our gratitude and all it takes are those two simple words …
As always my very best to you for continued success and happiness in business and in life.
Rick Fronek
CEO Worksmarter4u / Worksmarter4yourfuture
As part of my pride for this great country and all of those who have served, Worksmarter4u will continue to donate 10% of all proceeds from any of our products or services to the DAV (Disabled American Veterans).