Paying It Forward To Show Our Appreciation
Paying it forward to show our Appreciation – was our way of giving back to everyone!
Our Unforgettable Summer Customer Appreciation Live Event:  Recap and Exclusive offers!
At Worksmarter4u and Silver & Gold Solutions, we believe that a strong relationship with our customers is the cornerstone of success.  Our Live Event was on July 30th to celebrate our loyal customers, followers, and those who have connected with us on various social media platforms over the years.
Our Summer Customer Appreciation event was a huge success, filled with excitement, incredible giveaways, and exclusive offers.  We wanted to celebrate and share our gratitude in a memorable and exciting way.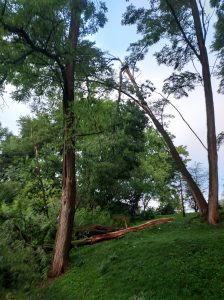 Severe thunderstorms in Galena Illinois last week caused severe damage from high winds."There are so many things that we enjoy in life that we take pride in, a physical posession, or our property, and that's important … but what is really important is being thankful for those who are in our lives … and I wanted to show my appreciation for you and thank you and let you know that I really do appreciate you" – Rick Fronek
Why Customer Appreciation Matters:
Customer appreciation is not just a token gesture; it's an essential element in fostering strong relationships with our valued customers and contacts.  Showing appreciation goes beyond saying 'thank you' – it's about creating a sense of belonging, trust, and loyalty.
The severe storms from last Friday evening, and the damage caused by them, was a subtle reminder of how there are many things in life that we cannot control.  However, 'Paying it forward to show our appreciation', is something that we can control.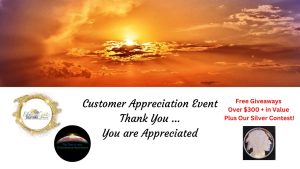 Giveaways and Special Offers
We understand the importance of appreciating our customers, and our giveaways and special offers were nothing short of extraordinary!  Throughout the event we presented over $300 worth of incredibly valuable prizes that left our guests excitedly awaiting each announcement.
From the value of creating your profile on RhinoStreet, to unlimited travel benefits and savings, to ways of optimizing your financial investments, we shared our pearls of wisdom that will help everyone succeed.
During the event, we unveiled a very special offer that is exclusive to our valued followers and those in attendance.  We believe in rewarding our most loyal supporters, and the offer reflects our gratitude for your continued trust and support.
To receive this exclusive offer, follow the instructions after the video presentation during the live event or contact us and mention the code 'SummerEvent'.
During our live event we also had a silver giveaway for those that were in attendance.  If you missed it, don't worry – we have you covered with the replay available on YouTube.  We will still honor the additional bonus entries into our July Silver Giveaway through August 7th.   However, we wanted to extend that opportunity to those finding this post or watching the replay after the August 7th.    Commenting on the video or reaching out to us directly will give you double entries into the current month's drawing.
YouTube Video Replay
For those of you who, unfortunately, couldn't attend the live event, fret not!  We've got you covered with the YouTube video replay.  Grab some popcorn and a note pad, and prepare to immerse yourself in the knowledge and excitement that our Summer Customer Appreciation Live Event had to offer.  The replay is an opportunity to catch up on the valuable insights and ensure you don't miss out on the exclusive offer.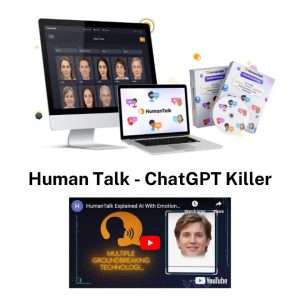 Human Talk – more advanced next gen A.I. features – the ChatGPT killer
Paying It Forward To Show Our Appreciation
Our Summer Customer Appreciation Live Event was an unforgettable experience, filled with knowledge, excitement and opportunities.  With over $300 worth of giveaways, exclusive offers, and an invaluable wealth of knowledge, the event truly showcased our commitment to your success.
You can still take advantage of our special offer and embark on a transformative journey with Worksmarter4u and Silver & Gold Solutions.   Even if you missed the live event, the YouTube video replay ensures that you won't miss a beat!
Don't let this unbelievable opportunity slip away!
Thank you – words alone cannot show how much you are appreciated.
As always, my very best to you for continued success and happiness in business and in life!
~ Rick Fronek
CEO Worksmarter4u
Founder of Silver And Gold Solutions and Worksmarter4yourfuture
*please note:  We are affiliated with many of the companies who's links we share throughout this article.  This means we may or may not receive a small commission when you click on those links.  Any information submitted is retained by the company who's offer you are taking advantage of.