Blog: Welcome to Worksmarter4yourfuture
Today is YOUR day to start building your future! Welcome to Worksmarter4yourfuture!
You have the ability to stand out with your own style. As an Entrepreneur or online
marketer you often feel you have to do what someone else is doing. The truth is, what
may work for some, may not work for you.
That is where your unique style and creativity comes in! Everyone is different and everyone views
things differently. Those who are attracted to one marketer or product may not be
attracted to you. So what does that mean to you? Be yourself, use your own style and
technique. The more you try the more creative your ideas will become.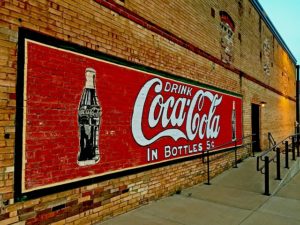 Marketing Failures are the Catalyst For Growth:  New Coke vs Pepsi
Every successful marketer or company has made huge mistakes along the way.  However their resilience
and drive has still made them successful.  History has shown that failures are the Catalyst for Success!
Take Coca-Cola for example. Back in 1985 they were
losing sales big time to Pepsi. Feeling they had to compete they came out with
"New Coke".
One of the all-time biggest busts in marketing history. They marketed the 'New Coke' to compete with Pepsi's sweeter flavor. Feeling that the reason why their sales had fallin was a result of the taste.  Pepsi had a catchy slogan "Choice of A New Generation" which appealed to younger audiences at the time.  Pepsi also had one of the greatest Pop Icons of all time, Michael Jackson, promoting them.  Pepsi's Slogan + Famed Pop Icon equals an increase in sales.  Even when Michaels hair caught fire while shooting a commercial in January 1984 – the drama created headlines (no pun intended) and helped increase sales!
Coca-Cola allowed the pressure of losing their number one status as the preferred choice of softdrinks change their marketing strategy.  A sweeter coke was not the answer.  Due to backlash from upset lifelong coke addicts the company had to do something. With tail betweeen their legs they brought back the original 3 months later.
Lesson Learned:  They panicked, came up with a cheaper version,
and lost some of thier faithful in the process. What they didn't understand at the time was
their classic taste was what made them great. Changing to compete with Pepsi,only made
Pepsi look that much better. Now a part of the past, they
still are successful today! But learned a valuable lesson in the process.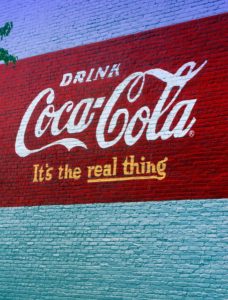 (On a side note:  Pepsi also made a blunder with their "Choice of a New Generation" slogan.  In a major oversight, they let their trademark on the phrase expire in 2006.  This allowed an opportunity for a small oatmeal brand 'Better Oats' to come in and scoop up the trademark.)
Don't be afraid to experiment and MAKE mistakes. It's going to happen. Be yourself, don't
worry about what your competition is doing. Don't worry about it not being good enough. Don't worry
about every marketing campaign being a success. The key is finding the one that will be and
making it even better. You learn as you go, and as you learn you will grow!
Welcome to our blog! Welcome to our site! We hope you will find yourself at home here. Feel
free to take a look around! There is no pressure so take your time!  Keep in mind that frequent updates will be added to our Continuing Education section.  As marketing trends change we will do our best to bring you the most relevant content.  For more information about Worksmarter4yourfuture
Helping you worksmarter4yourfuture is what we are here for.  Subscribe to our blog for future insight to help you grow your business.  For more information please use our contact form.
My best to you on your journey to success!
Richard Fronek
CEO Worksmarter4u